Founding partners of the CI-LAM are Tsinghua University, the University of Bergamo, the University of Naples – Federico II, Campania Newsteel and China Sci-Tech Automation Alliance.
In 2020 SPICI srl and E-Cube have joined the CI-LAM as associated partners.
---
University of Bergamo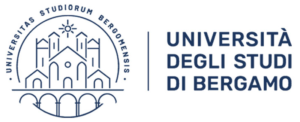 The School of Engineering of the University of Bergamo encompasses the Department of Management, Information and Production Engineering (DIGIP) and the Department of Engineering and Applied Sciences (DISA). Both Departments are characterized by a strong multidisciplinary trait and a tight collaboration with the industrial and social fabric, while also displaying an internationalization-oriented and entrepreneurial approach.
The courses range from Mechanical to Management and Computer Engineering with a strong focus on Smart Manufacturing, the major topic that drives new research, teaching and innovation projects. The University of Bergamo is also site of the Northern Italian Secretariat of the China-Italy Technology Transfer Center (CITTC), the international platform – endorsed by Chinese MOST and Italian MIUR – devoted to the international cooperation and coordination among research centres, universities, public authorities and the industrial fabric of both countries to showcase and promote technologies and businesses. UniBg is also part of the organising committee for the China-Italy Science, Technology & Innovation Week since 2016. The Innovation Week is the most relevant initiative between the two countries in facilitating the exchange of knowledge in the field of science, technology and industrial development.
Website: unibg.it
---
University of Naples Federico II

The University of Naples Federico II is one of the oldest public universities in Italy and in the world. Founded on June 5, 1224 by the Emperor of the Holy Roman Empire and king of Sicily Federico II di Svevia, it is the main Neapolitan Academy and one of the most important in Italy and Europe. The University is organized into 4 schools and 26 departments, covering almost all fields of today education and knowledge. With over 73 first level degree courses and about 75 master's degree (or single-cycle) courses in which more than 75,000 students study, with a teaching staff of about 2500 tenured professors, the Federico II University is one of the Big Italian Universities and the largest in the Center-South.
In the University of Naples are active also more than 30 PhD schools and recently it is also the headquarters of the "Scuola Superiore Meridionale": the university's higher education and research institute that offers ordinary courses to integrate the normal university curriculum university and doctoral research.
The Engineering disciplines are organized on 5 Departments. One of these: Department of Electrical Engineering and Information Technologies (DIETI) is one of the signatory of the CI-LAM agreement from the Neapolitan side.
The DIETI is the largest Department of Southern Italy that works on topics related to information and communication technologies – ICT.
DIETI promotes the exploitation of research activities targeting specific application domains for the development of the territory and of industrial and social interest, thanks also to the possibilities offered by the integration of the skills present in the Department and by the " high level "of qualification of international research. Among the Professors of the DIETI there are 9 Fellows of recognized international scientific societies (IEEE, ASME, IFAC). Many have been honored with international awards and Best Paper Awards winners at prestigious international conferences. The DIETI is recognized from the MIUR as "Department of Excellence 2018-2022".
Websites: unina.it / dieti.unina.it
---
Campania NewSteel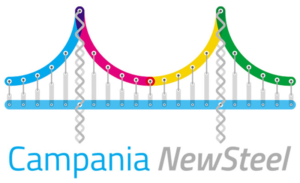 Campania NewSteel (CNS) is a certified incubator recognized by Italian Ministry of Economic Development. It is promoted and shared by University Federico II and Città della Scienza. CNS is the most relevant incubator in Southern Italy and one of the main incubators in Italy. It is a system of modern spaces, technological infrastructures, customized professional services and international relationships to support startup creation and development in every stage, from idea generation to scale-up phase.
It is aimed at:
contributing to enhance university and research system's «third mission» through the exploitation of scientific results in terms of startup/spinoff creation and development, and effective international technology transfer processes;
attracting and connecting public and private funds, medium and large enterprises, innovative projects in Campania region, to enrich and strengthen local innovation ecosystem and create a critical mass of resources for local development, to contribute to raise competitiveness, employment and the growth potential of Southern Italy in the global scenario.
Campania NewSteel provides teams, startups, SMEs with the following services:
Plug-and-Play soft landing platform
Customized Tutoring and Mentoring
Entrepreneurial Training
Finance and Development Services (information and guidance to access to public funds, facilitation in relationship with banks and negotiation with Venture Capital, support in building industrial partnerships)
Acceleration and Open Innovation Programs
Advanced Technological Services (App farm, fast prototyping, advanced measurement and test services, patenting and Technological Transfer services,)
Internationalization Programs, such as China-Italy Best Startup Showcase – Entrepreneurship competition;
Networking
Website: campanianewsteel.it
---
Tsinghua University – Department of Electrical Engineering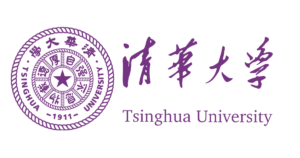 The Department of Electrical Engineering (EEA) of Tsinghua University, founded in 1932, is one of the three earliest engineering departments established by Tsinghua University. In 1989, the former three majors of power system automation, high voltage technology and electrical engineering were merged into a major of "electrical engineering and automation", which was listed in the national specialty recommendation catalogue. This discipline became the first batch of the key discipline and the doctoral degrees conferring unit of first-level disciplines. It has kept the first or A+ in the past national evaluation of disciplines. The Department of Electric Engineering (EEA) has the State Key Laboratory for Safety Control and Simulation of Power System and Large Power Generation Equipment. The Department now has 103 full-time teachers, including 35 with senior professional title and 55 with associate senior professional title. Aiming at both international frontier basic research and major needs of Chinese national economic construction, the EEA has tackled key problems scientifically in electrical and electrical engineering industries. In the past 20 years, it has won 27 three major national science and technology awards. The EEA has trained about 13,000 graduates by upholding the motto of "Rigorous in Learning & Righteous in Conduct". A large number of outstanding academic masters, business talents and backbones of governing the country spring out.
Website: eea.tsinghua.edu.cn
---
China Science & Technology Automation Alliance (CSAA)

China Science & Technology Automation Alliance (CSAA) is a professional association dedicated to advancing science & technology innovation with automation technology, and promoting integration between the above two.
CSAA is comprised of enterprises, institutions and individuals that are engaged in science & technology automation related activities including R&D / manufacturing / sales / applications/ services.
CSAA aims to drive innovation of science & technology and development of advanced manufacturing industry with advanced automation technology, promote integration and progress of all above, form the co-industrial chain, and to help propel Chinese enterprises and research institutions in technological innovation and industrial transformation.
---
with the technical support
SPICI SRL – Società per l'Innovazione, la Cooperazione e l'Internazionalizzazione

Born in the open innovation ecosystem of the University of Naples Federico II and hosted by the university incubator "Campania NewSteel" in the Technological Pole of the University located in San Giovanni a Teduccio, Naples, at SPICI srl – Società per l'Innovazione, la Cooperazione e l'Internazionalizzazione we are dedicated to innovation.
From our Italian headquarter and offices in China we work with the main players of the industrial and scientific ecosystem on four strategic areas:
Open innovation and startup growth, providing business acceleration and incubation services, as well as open innovation programs in partnership with large multinationals, universities and research centers;
Internationalization, facilitating the access to foreign markets of innovative enterprises through matchmaking and landing programs, and supporting the management of scientific cooperation and technology transfer programs;
Education and advanced training, managing advanced training and programs of specialization on innovation, growth strategies and new technologies for young talents and professionals in partnership with national and international academic institutions, training centers and industrial groups;
Urban regeneration, managing programs in partnership with investment groups and commercial real estate operators, dedicated to industrial-scientific development and technological innovation.
SPICI management team have in-depth expertise in establishing science and technological parks, business incubators and science centers, as well as large experience in coordinating strategic programs for scientific and industrial development cooperation between Italy and foreign countries.
Website: spici.eu