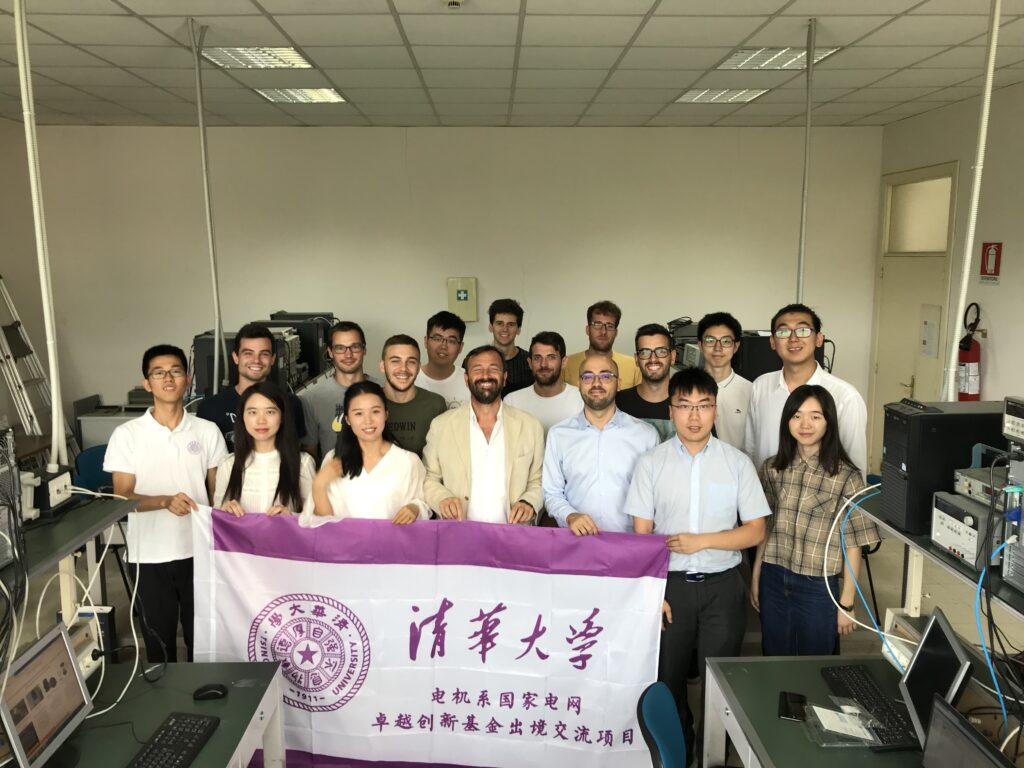 THE CI-LAM SUMMER SCHOOL 2019
The first CI-LAM Summer School in Naples – Italy was launched in July 2019 in Naples.
The Summer School involved 22 students from Tsinghua University, Bergamo University and Napoli University.
The objective of the two weeks program was to get in touch with the scientific and industrial environment and to work on specific demo projects for the Joint Laboratory. The learning modules were about:
Robotics and Industrial Automation
Digital System for Industrial
Web Technologies for Industrial Applications
PLC Programming for Industrial Automation
Mechatronics System Design. The two intense weeks in Naples were articulated in more than 100 hours of classroom, with taught lessons, lab activities, seminars on technology tranfer and IPR, and several social programs.
---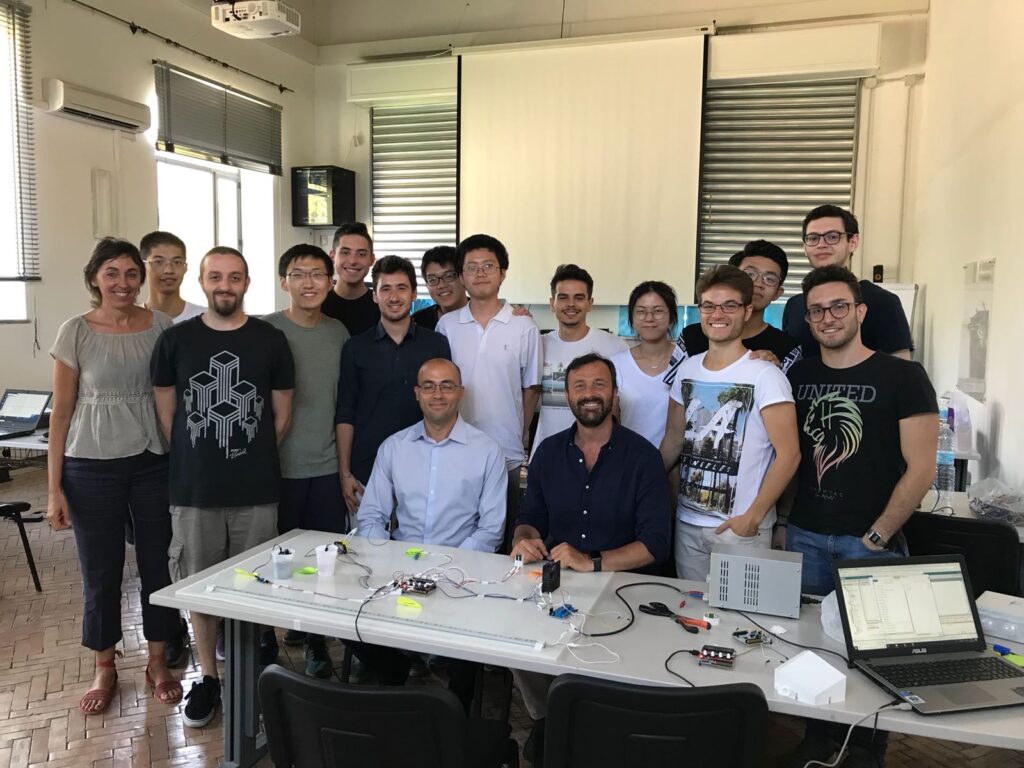 CI-LAM Kick-off Study Visit 2018 & Participation to the Italy-China Science, Technology and Innovation Week 2018
In July 2018, a team of six students – four undergraduates and two masters – from Tsinghua University (Department of Electrical Engineering) attended a two-week programme in Italy, encompassing campus visits, industrial tours and thematic workshops in Naples and Bergamo.
The scope of the visit was to explore industrial facilities and university laboratories in the electronic and electrical engineering fields, to do experimental activities and, equally important, to get to know each other and thus building a stronger relationship among the CI-LAM partners. As a matter of fact, after the signing of the MoU in November 2017, all the parties had agreed that the best way to start a scientific cooperation was to involve students through mobility programs. The 2018 kick-off study visit was, in actuality, the first joint activity of CI-LAM. In Naples, the Chinese students had the chance to further explore the realm of embedded systems, microcontrollers, firmware development techniques, communication protocols and digital control strategies throughout the technical workshop held in the facilities of the University of Naples Federico II – Department of Electrical Engineering and Information Technology (DIETI). Moreover, they experienced the world of Digital Fabrication while visiting a Makerspace. The workshop at the Digital Research in Advanced Manufacturing Fablab of Città della Scienza aimed at co-designing a joint installation of a Hydroponic System by building the electronic network and the 3D-printed parts. The project 'GreenHouse' was also displayed during the Italy-China Science, Technology and Innovation Week held in October 2018. In Bergamo, the students were given the opportunity to explore the labs of the Engineering Departments of the University of Bergamo, with particular attention to Automation, Artificial Intelligence, Microelectronics, sensors, virtualisation and virtual reality, Mechatronics and Dynamic devices. They also visited local science parks, such as Kilometro Rosso industrial district and POINT incubator and meet with entrepreneurs and local innovation stakeholders. Moreover, they had the chance to partake in an industrial tour to Cosberg, a word-class leader in machine construction and automated solutions.