Lecturers
Prof. Luigi Villani, University of Naples Federico II
Abstract
Robotics is one of the enabling technologies under the Industry 4.0 programme. The keywords are collaboration and autonomy. In traditional industrial automation systems, industrial robots are built and used to perform repetitive operations with high precision and speed and, for safety reasons, are always kept away from humans.
In the factory of the future, they will be supported or replaced by collaborative robots, able to work together with the human operator in a safe and reliable way, and by autonomous robots, able to move and operate even in the presence of uncertainty and variability of the environment.
The new technological solutions are producing changes in the large manufacturing industry, even in sectors that made little use of robots, such as aeronautics. But these technologies are and will be increasingly accessible also to small and medium enterprises, where they have wide margins of development and can bring radical transformations. Moreover, robotics technologies are spreading outside manufacturing in sectors like logistics, agriculture, food & beverage, healthcare. The talk aims to illustrate this change taking place.
Friday, July 17th
Italian time: 9:00-10:00
Chinese time: 15:00-16:00
---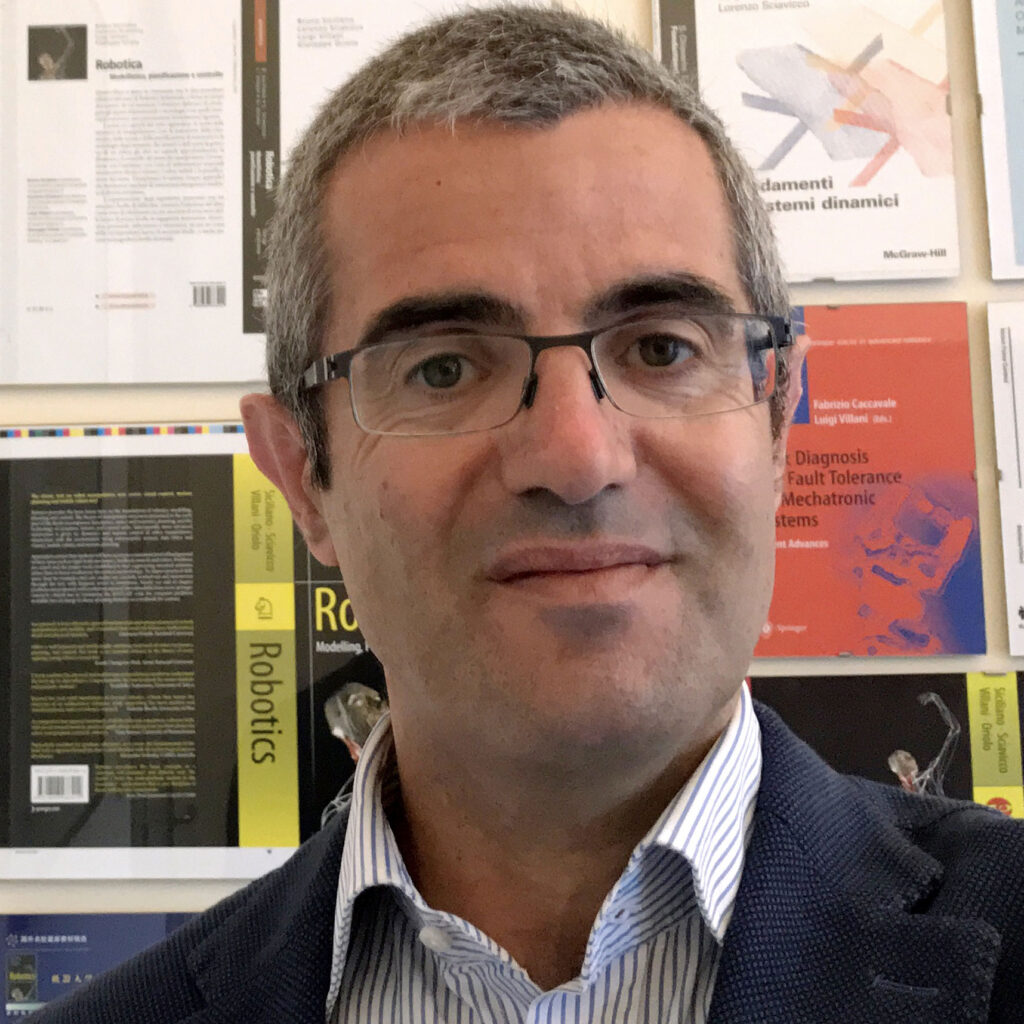 Luigi Villani is Full Professor of Automatic Control and Robotics at the University of Naples Federico II. He is one of the founders of PRISMA Lab (Projects of Robotics for Industry and Services, Mechatronics and Automation) of the Department of the Electrical Engineering and Information Technologies and member of the scientific council of the Interdepartmental Center for Andvances in Robotics Surgery (ICAROS) of the University of Naples Federico II. His research mostly focuses on the control of robotic systems, and includes theoretical, technological and experimental contributions published in internationally renowned conference proceedings and journals. He is co-author of the textbook Robotics – Modelling, Planning and Control, Springer (2009), also translated in Chinese (2015).
---